29 July 1999






We arrived at Gatwick airport and picked up our bags. Customs was not an issue - you wouldn't have known it was there. We said goodbye to our in-flight friend, Gay, exchanged $60 for Pounds Sterling, called Mom, and got onto the Gatwick Express to Victoria Station in London. A nice and peaceful 30 minute train ride.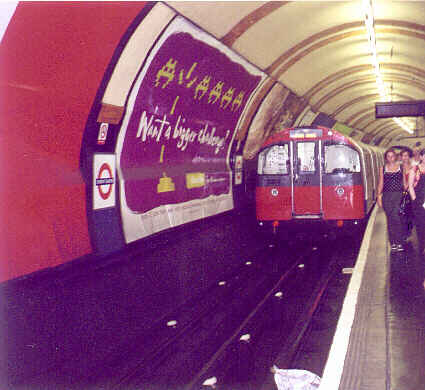 At Victoria Station, we picked up the Circle Line tube, in order to go straight to Paddington Station. But with a crucial section out of service, we had to switch trains to Earl's Court, and then backtrack up to Paddington. Taking the wrong train cost us a half-hour in the hot subway, but unless we had done that we wouldn't have been serenaded by an accordion and tambourine-wielding pair playing for tips.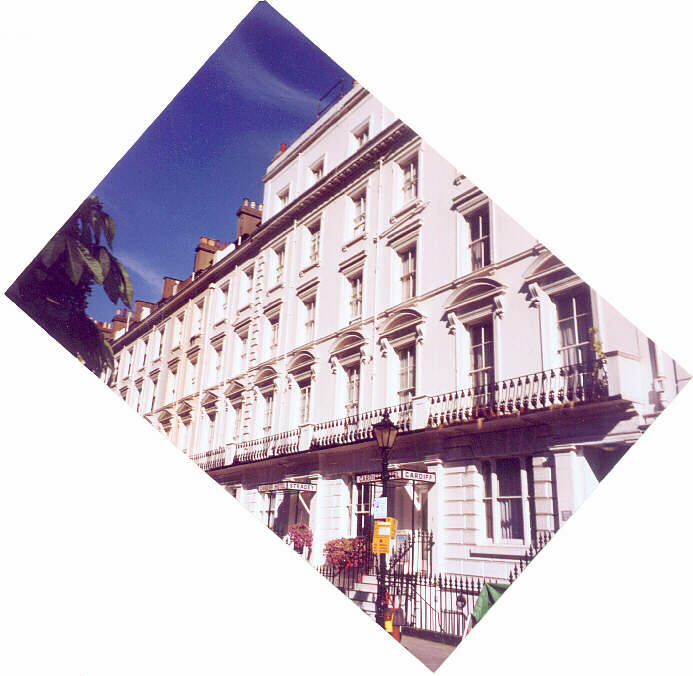 We found our way to the Cardiff Hotel and checked in, exhausted and overheated from 14 hours of travel from Dallas, Texas. After hauling our heavy suitcases up 3 floors of old narrow stairs, we crashed in the tiny room. But only long enough for a shower and a quick rest.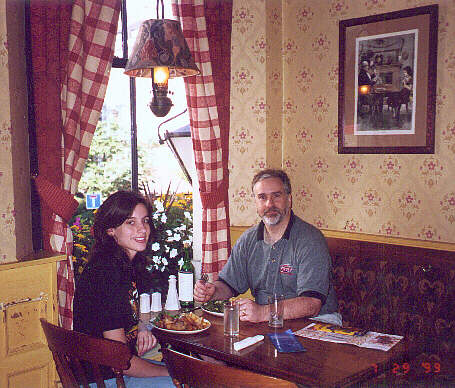 Being hungry, we headed out. We decided against the all-too-handy and familiar McDonalds and Burger King. We found, instead, a little pub named the "Sawyer's Arms." Laura had chicken, and Dad had Liver and Bacon - they were quite tasty and very reasonably priced.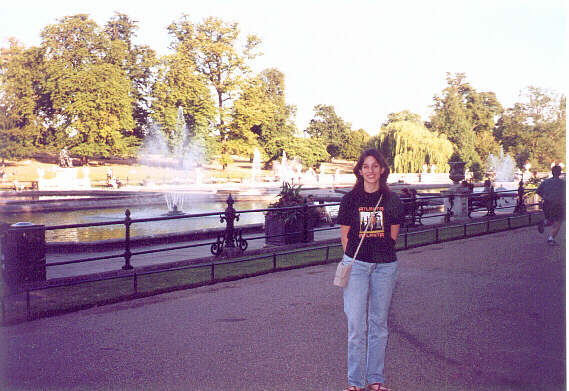 It was a perfect afternoon for a stroll in Hyde Park. We walked among the crowds, ponds, fountains and trees. In the idyllic setting we found the Peter Pan statue, saw Kensington Palace from a distance, and talked briefly with Joan Schroeder from Washington D.C.. She was spending her final day strolling the gardens.

Laura went back to the hotel room, while Dad found the A1 Internet Café. A quick series of e-contacts, and he headed back in the London dusk. In the evening, we finalized plans for Salisbury and went to bed.