17 August 1999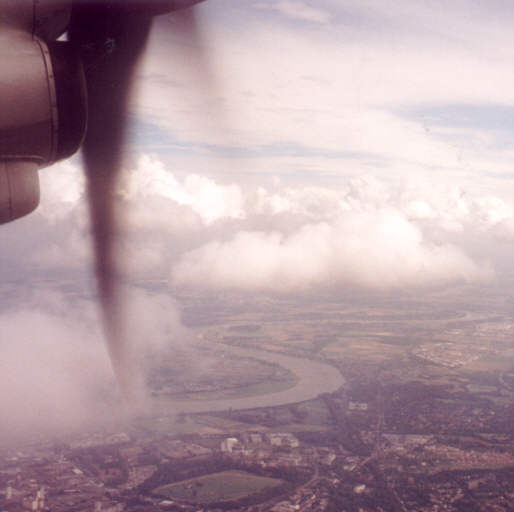 In the morning, we finished packing, had breakfast, and said goodbye to Susanne and the kids. Then we ran to catch the bus to the train station, took the train to Oberbarmen, took the Schwebebahn to Wertherbrücke for one more walk through the Barmen market. Another quick trip with the Schwebebahn from Alter Markt to Döppersberg, and we caught our bus to Tante Ilse's. After a short half-hour visit with Tante Ilse, she drove us to the Düsseldorf airport. And before we knew it, we were off the continent.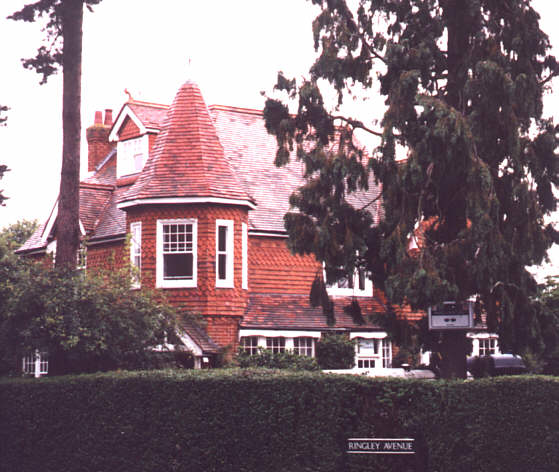 After landing at Gatwick airport, we got our bags, got our bearings, and called Adrian Grinstead at the Lawn Guest House. He picked us up in his silver Renault wagon. Upon delivering us to his domain, he showed us to room 1, the one in the turret, and quickly explained absolutely everything we needed to know for our stay there.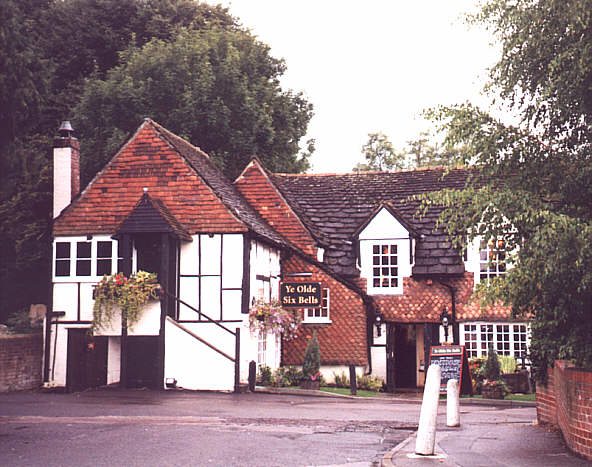 We settled in, called home, and headed off to Ye Olde Six Bells pub, a nice little 400-to-1,000 year old pub on the river. Dad had a Beef and Bass Ale pie, and Laura had a rump steak. A walk home, and we were in bed by 8:30.